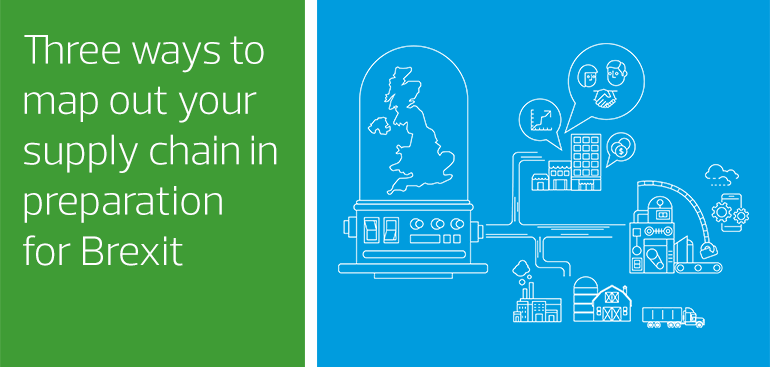 Paralysed by uncertainty, many businesses around the world are struggling with the lack of clarity over the future relationship between the UK and EU. While the UK prime minister, Theresa May, has just returned from Brussels with a withdrawal agreement, its unpopularity with the UK parliament means there is still the prospect of a 'no-deal' or even another referendum.
Whatever the fate of the agreement, businesses that operate across the UK and EU can ill afford a 'wait and see' approach; contingency plans must be developed and actioned. In line with this, our research of European business leaders showed that 8% of European businesses have already taken steps to cut ties with British suppliers to reduce their risk exposure. This is an extreme measure, but it shows that concern is growing, and leaders are beginning to take action despite not knowing what will happen.
Critical to many businesses are their supply chains – an area that is undoubtedly going to be impacted by Brexit. Here we provide business leaders with some key advice on how to look after this critical business function.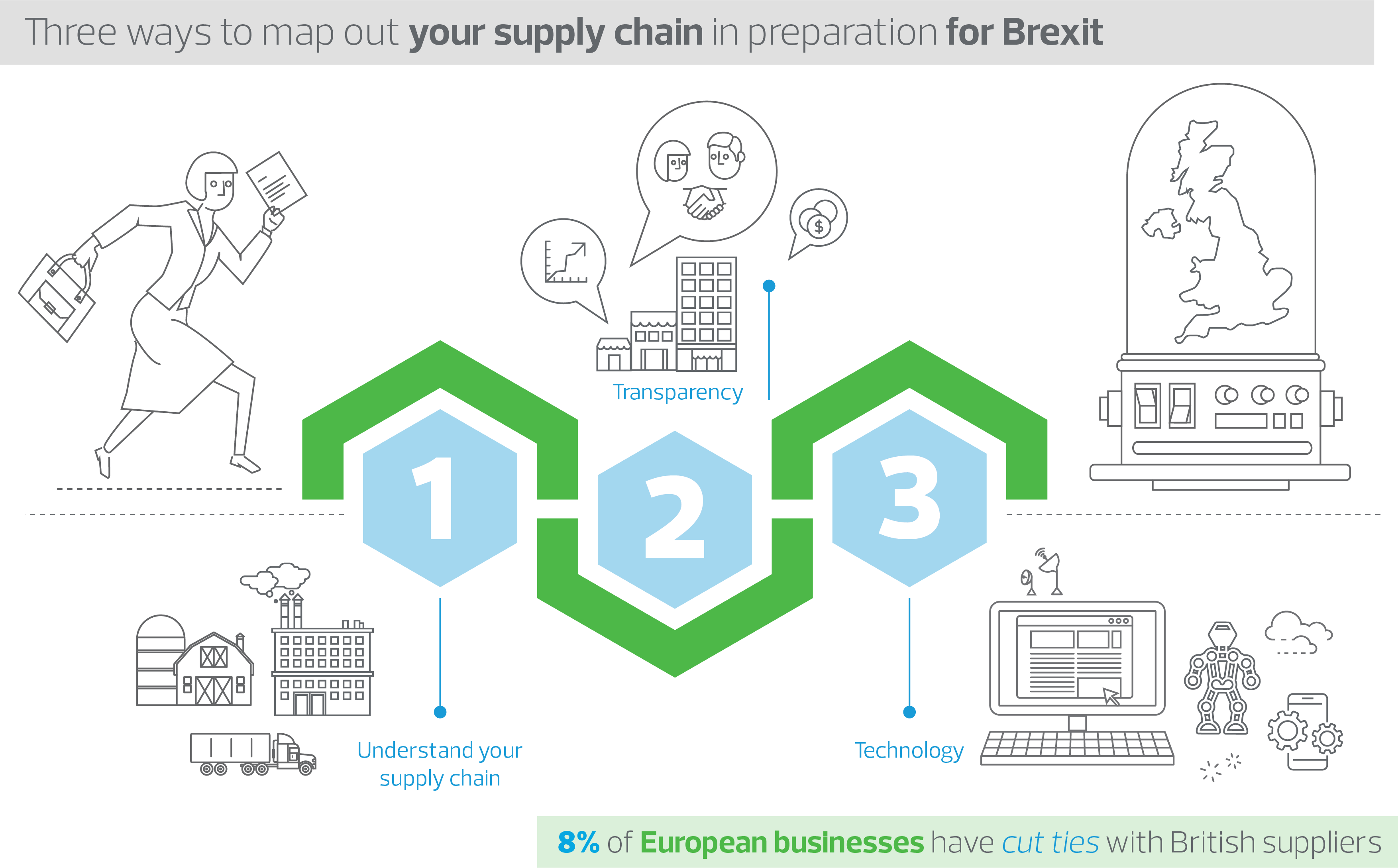 1.       Your supply chain is far longer than you think, make sure you understand it
Your Brexit preparations are only as robust as the weakest link. Even the smallest business may have a supply chain which criss-crosses the globe – that weak link might not be within your organisation but three or four tiers down in your supply chain.
You cannot hope to prepare your supply chain for Brexit without understanding where and how you are exposed to it. Recently, German discount retailer Aldi asked its suppliers to "mitigate any negative impacts". Aldi sent a list of 15 questions, including breakdowns of any ingredients and packaging materials sourced from the EU, the percentage of EU staff they employed and the implications of World Trade Organisation (WTO) tariffs for their products.
By mapping supply chains, businesses can understand which countries, sectors or policies they are most exposed to and begin to mitigate risk by planning accordingly. Multiple sourcing is a simple way to mitigate this exposure. By splitting contracts with different suppliers from around the world, businesses can spread their risk, reducing the impact of unexpected tariffs, delays or new regulations.
2.       Transparency builds stronger relationships
Suppliers are critical to most middle market business. The word itself – 'supplier'-  implies they do not add much value – but an excellent supplier, with insight into your sector or service, expert knowledge in its own industry and is nimble and adaptive, can be a creative force helping business to innovate and work more efficiently.
It is tempting to squeeze suppliers when unexpected foreign exchange, labour or tariff costs begin to creep in, but this can contribute to longer-term issues. If suppliers are not profiting from a relationship, delays and reductions in quality are inevitable. A trusted supplier on the other hand can be your eyes and ears on the ground, providing advance warnings to disruptions and innovative solutions to shared problems.
3.       Invest in technology to improve your reaction times
No matter what form the final Brexit deal takes, there will be considerable first-mover advantage for the business that can adjust its sourcing strategy the fastest, and technology can be instrumental to the process.
Blockchain-based tracking solutions are already being used by companies like IBM to show exactly where stock is at each step of its journey. When Hurricane Maria struck Puerto Rico, shipping company Tote Maritime partnered with IoT specialist Orbcomm, which provided a new high-tech system called VesselConnect. This enabled Tote Maritime to receive critical data from each container, including its shipping status, temperature and location, through any internet-connected device.
_______________________________________
With careful consideration and the right tools, supply chain management can help to build sustainable and profitable businesses. While so much about the final Brexit deal remains uncertain, businesses should use this period to urgently review their supply chains, address key issues and build cost effective, profitable relationships.